What's the future of Infrastructure as a Service?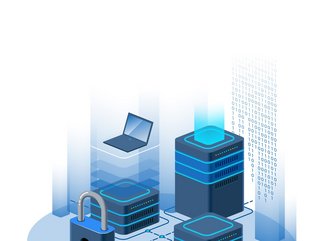 With a multi-billion dollar market led by the hyperscalers, should organisations continue to partner with them or go it alone? We asked the experts
According to a mid-2019 Gartner report, the worldwide infrastructure-as-a-service (IaaS) market grew 31.3% in 2018, to total USD$32.4bn. This growth will continue throughout 2022, where its worth could reach USD$76.6bn. IDC predicts revenue could reach US$400bn by 2025.
Service providers are facing key choices about how to build out their 5G and Edge capabilities: do they build their own solutions or partner with hyperscalers. With viable reasons to choose either, why choose the latter?
Paul Rhodes, OpenRAN and 5G Lead, GSP International at WWT, a major global systems integrator, has a simple answer: "In short, because it is the easier path. It enables service providers to take advantage of ready-made solutions to bring edge products to market rapidly. Speed is a key consideration, because service providers face long development times ‒ sometimes over 18 months ‒ to bring products to market. This heightens the risk of missing the next transformational 5G and edge use case."
According to Rhodes, this convenience in the short-term comes with potential disadvantages in the medium- and long-term. Hyperscale solutions are likely to create some kind of vendor lock-in, rendering telcos dependent on their hyperscale partners.
"What's more, collaborating means service providers must surrender a degree of control over their customers ‒ effectively sharing revenue and customer data. And, lastly, public cloud costs are highly likely to increase in the medium- and long-term, and they may need to offer added value to match," says Rhodes

Financial Infrastructure-as-a-Service
IaaS has industry specific applications. The B2B financial services market is fragmented, and the banking ecosystem consists of a network of financial institutions that have historically struggled to communicate with one another, according to Alistair Cotton, Co-Founder at Integrated Finance, which provides Fintech infrastructure for every business.
"This is largely because they often work with outdated legacy banking applications. Consequently, this also means they are missing out on the opportunity to leverage valuable customer data and create a more standardised experience across multiple banks."
Integrated Finance was created to solve this problem, offering Financial Infrastructure-as-a-Service, which focuses on enabling Fintech companies to quickly integrate and deploy relevant products and services via complex-yet-efficient technical solutions, whilst improving the user experience for the customer.
"Account Management, Payments, FX across multiple providers are all unified, performed through a single, reliable API that gives Fintechs the flexibility and scalability they need to enhance their core offering, and reduce the time it takes to get a product into the hands of their customers," adds Cotton.
Avoiding the pitfalls of IaaS
Terry Storrar is Managing Director at Leaseweb UK. Leaseweb is a Dutch cloud computing and web services company with offices in Europe, Asia, and the United States. It is a subsidiary of OCOM, an internet services company headquartered in Amsterdam.
"Hyperscalers have grown hugely in popularity in recent years, and it is easy to see why," says Storrar.
"They provide extensive cloud computing and network infrastructure, with almost unlimited service options available to even the smallest of businesses. At entry, they are easily accessible and very attractive, with opportunities to benefit from the big investments that hyperscalers make in innovation," he adds.
However, any business planning to invest in a public cloud service for the next few years needs to consider potential pitfalls before signing on the dotted line.
"One of the benefits of any cloud option, whether this is public hyperscale or private, is that services can be scaled up or down according to business need. Businesses should consider how likely it is that they will need to scale ahead of time – hyperscale platforms tend to operate on a pay-per-use model. Scaling up can be expensive and there is also a risk of incurring costs for bandwidth you are not using at quieter times," says Storrar.
Another important consideration is the ease of switching to another provider, as every hyperscaler offers proprietary services, and this can make it very time-consuming to switch data from one platform to another.
"Although this is not vendor lock-in, switching could be a lot more complex and costly than a business bargains for, especially if the decision is made to migrate advanced services.
"The chances are that today's online businesses will need flexibility, independence and a cost structure to accommodate this. So it's worth taking the time to evaluate whether a public cloud offering really is best suited to business needs, or whether it would be more prudent to opt for a multi-cloud or hybrid strategy. Both these could include some use of public cloud, but the key thing is that they avoid tie-in to one provider and enable businesses to interconnect infrastructures to run workloads in the most efficient and cost-effective ways possible," he says.
The future of IaaS
Network (NWaaS) and Software services (SaaS) are variants of IaaS, which allows hyperscalers to build upon the cloud infrastructure to deliver further value to enterprise and consumers, alike, according to WWT's Rhodes:
"It's this ability to evolve that underpins consensus forecasts that IaaS will continue to grow at its current 20%+ CAGR. It's likely that Telcos overcoming past conservatism will contribute to this growth, as their traditional hierarchical network model morphs into a more agile, disaggregated future."
Jordan MacPherson is Product Operations Director at Park Place Technologies, a global leader in data centre support with over 445 of the Fortune 500 as clients.
"As this explosive growth continues, IaaS is facing many possible future directions, with several factors impacting its course.
"We are starting to see a lot of regulatory requirements about data sovereignty and the like, so having help managing options is increasingly important. The strategy to mitigate and spread risk by diversifying is growing. Having multiple service providers lessens vulnerability if one goes down," he adds.
Other relatively obvious factors include cost control and meeting bandwidth needs. IaaS is a proven solution for those points, according to MacPherson.
"Edge becomes an optimisation or enabler for some of those solutions to work in an IaaS world. Tighter integration needs between cloud and on-prem are also driving IaaS, whether it's through the public cloud providers starting to offer on-prem solutions, or VMware and services like Tanzu or Kubernetes.
With these big clusters across cloud environments, you can run anywhere but still consume CPU time and magnetic storage space.
"The way you get there becomes less important than who gets you there. Software like Kubernetes being open source allows IaaS providers to adapt it to their proprietary services," says MacPherson.
And all of this should be viewed through a "post-COVID 19" lens, he adds.
"Public cloud services are a critical part of enterprise recovery strategies. Pressures on budgets and infrastructure will test resilience and operational efficiency," says MacPherson.