Top 10 customer experience management platforms in 2022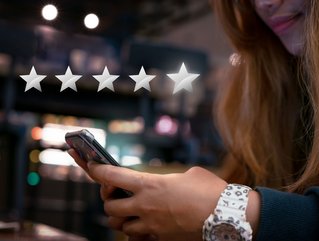 Customer Experience, or CX, is the sum of all experiences people have in relation to a product or service. We look at the best management platforms for CX
Businesses with higher NPS (Net Promoter Score) grow faster than companies with lower loyalty metrics, which is why enterprise businesses utilise digital customer experience software platforms to measure, manage and improve digital customer experience, by collecting information about each customer's interactions with the company, analysing it and interpreting outcomes and responses.
Improving and personalising the customer interaction is within reach now that CX solutions providers are focused on enterprises, who make it simple and easy to collect customer feedback in order to optimise sales, marketing and retention rates. Diverse capabilities like content management, contextual help, customer analytics and customer feedback bring actionable insights and feed content marketing plans too.
In recent years, the market options have grown significantly, so Technology looks a some of the main CX tools currently available.

10. Medallia
Medallia is an AI-powered experience management platform for the cloud that utilises text analytics to help agents understand the 'why' behind scores, helping to uncover themes, sentiment and underlying satisfaction drivers across unstructured data. The Suggested Actions retrieve recommendations based on deep learning and automatic discovery of actionable suggestions aimed at driving the most impact. Risk Scoring technique identifies at-risk customers while helping to understand the drivers behind their behaviour.
9. Clarabridge
An AI-backed tool that can capture interaction from any medium, Clarabridge is one of the best solutions for social listening, media analytics, media management, media reporting tools, speech analytics, surveys, and text analytics. The text analytics and customer experience management software allows feedback capture from channels such as voice recordings, agent notes, chat logs, or social media and it can work with both structured and unstructured customer data. Added features include advanced sentiment analysis and real-time email alerts flagging anomalies in customer experience.
8. Tealeaf by Acoustic
This AI-powered, cloud-based software helps track how users interact with mobile sites or apps. It offers advanced filtering, allowing retrieval of a specific mobile session based on the device parameters, HTTP or observed events. It comes with features that let you create dynamic content, connect with customers, improve collaboration and leverage analytics and it can help you improve customer value by creating behaviour-based marketing segments. A page-by-page, browser-level recording of the actual customer experience is a unique 'replayability' to quickly diagnose and fix the problems causing poor online experiences.
7. Genesys
An all-in-one cloud contact center solution that connects phone, email, chat and social through one easy-to-use tool, Genesys Cloud places everything in one place and empowers agents with a 360-degree view of customers. The software can be deployed in minutes, meets compliance requirements and has features like Outbound Campaigns, which execute dial modes and campaign tactics to help agent productivity.
6. Hubspot Service Hub
Inbound marketers often love HubSpot for its usability. The enterprise edition offers tracking of every activity customers perform on the website. Allowing for a personalised customer experience based on their interaction. Hubspot for enterprises offers advanced reports that can be shared with and easily understood by team members or stakeholders. HubSpot's blog is one of the best in the business.
All communications channels are filtered into one universal inbox, with each conversation enriched by the HubSpot CRM, that provides contextual information about the customer's history with your company.
5. Salesforce Service Cloud
The Salesforce platform provides the ability to reach customers through Salesforce's AI-powered chatbots, which are native to its platform, help to reduce reliance on human intervention. Salesforce describes its service platform as a "time-saving, joy-boosting, relationship-building machine". A full suite of useful productivity tools gives agents a complete, shared view of every customer and interaction, helping to effective when it comes to give agents the insights to understand customers and their cases.
4. LiveAgent
LiveAgent is frequently recognised as one of the most recommended customer engagement platforms, enablling its users to communicate with their customers across different communication channels including social media networks, live chat, email, and phone.
The software offers advanced engagement tools such as trigger-based pro-active chat invitations, integrations with Viber, Instagram, Facebook, and Twitter, as well as forums and feedback and suggestion boxes. With LiveAgent, users have endless possibilities when it comes to engaging both potential and existing customers.
3. Freshworks
Freshworks provides organisations with SaaS customer engagement solutions that make it easier for professionals to communicate effectively with customers. The company offers Freshworks 360 - the ultimate customer-for-life software suite - which allows engagement with customers at all steps of their journey. Freshworks solutions and experts can support, accelerate and improve inventory management efforts as your supply chain and business grows. It provides omnichannel customer engagement, in-context collaboration and integrated experience.
2. Qualtrics
Technology Magazine cover stars, Qualtrics XM is a customer experience management software that delivers insights that can prompt (and lead to) action across an entire organisation. Suits businesses of all sizes and scales, the software aims to be the first being to hear and understand customers at every meaningful touch-point and conversations can be powered with email, SMS, web, mobile apps, wearables or IoT devices. The software is popular for its surveys, research and experience management and feedback is automatically analysed by Qualtrics iQ to uncover trends, patterns and make powerful predictions about customer behavior.
1. Zendesk
Trusted by businesses of all sizes, from start-ups to Fortune 500 companies, Zendesk is built on AWS, and lets you seamlessly connect and understand all of your customer data wherever it is stored. It lets you build a help desk, call center, and live chat software for better customer relationships. Build your own CX solution with Zendesk Sunshine, the company's open and flexible CRM platform and use features including analytics, customer segmentation, feedback management, knowledge management, survey management, multi-channel data collection, predictive analytics, sentiment analysis and more along with a user-friendly dashboard for a unified view.