ICYMI, April 2022: IoT, the Metaverse and quantum computers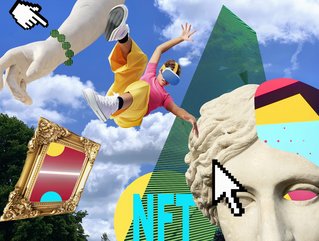 As we take a look at the technology events and developments of this year, here are some of Technology Magazine's most popular articles from April 2022
How will IoT bring the outside world into the metaverse?
First introduced in 1999, the internet of things (IoT) connects thousands of devices such as thermostats, voice activated speakers and medical devices, to a wide range of data. Now, IoT is set to transform the metaverse at it seamlessly connects the 3D world to a large number of real-life devices.
Read the full story here.
Top 10 technology consultants of the world
As organisations digitally transform, many turn to consultancy firms to support them with challenges around new technology, here we look at the top 10.
Read the full story here.
Top 10 customer experience management platforms in 2022
Customer Experience, or CX, is the sum of all experiences people have in relation to a product or service. We look at the best management platforms for CX.
Read the full story here.
Adapting data centres to facilitate quantum computers
Quantum computers have become increasingly important over the past few years. Historically, many have relied on supercomputers to solve problems, but this type of technology now isn't sufficient at solving all problems as technology becomes more complex and multifaceted. Bridging this gap, quantum computers have the working memory to hold different combinations of information to tackle real-world problems, which supercomputers lack. As well as being faster, quantum computers can create multidimensional spaces which represent the large problems supercomputers fail to tackle.
Read the full story here.
How digital ecosystems in finance are evolving
Big Tech first pioneered the concept of business ecosystems to monetise its technology platforms and customer relationships. Ecosystem-based strategies are primarily collaborative models, set up with the knowledge that no business by itself can address all the needs of its customers, and a collective of businesses is much better-positioned to do so — especially in a digitally disintermediated world.
Read the full story here.