ICYMI: Space blockchains and 6G predictions for the future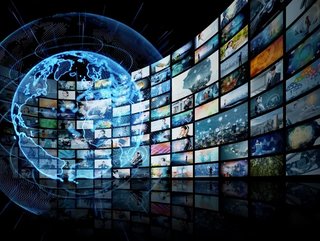 A week is a long time in tech, so here are some of Technology Magazine's most popular articles which have been starting conversations around the world
Blockchain in space could take tokens and NFTs into orbit
SpaceChain has successfully launched its second Ethereum Virtual Machine (EVM) payload into space aboard a SpaceX Falcon 9 rocket for installation on the International Space Station (ISS) via a SpaceX Dragon 2 spacecraft. The mission marks SpaceChain's seventh successful blockchain payload launch into space and the second integration of its payload with the open-source platform Velas.
Read the full story here.
6G: Predictions for the network of the future
The rollout of 5G is now well underway, with predictions that 5G connections will exceed the one billion mark this year. But, while the world grasps the potential of new network capabilities, the next generation – 6G – is already being explored. Despite being in its early stages, experts predict 6G will offer higher frequency bands and flexible, cloud-based networking technology to provide unheard-of speeds up to 100x quicker than 5G, and microsecond latency.
Read the full story here.
BlackBerry drives its QNX technology to the cloud with AWS
BlackBerry has announced an extension of its use of Amazon Web Services (AWS) that will make the company's QNX technology available to mission-critical embedded systems developers for the first time ever in the cloud. BlackBerry QNX demonstrated the company's industry-leading Real-Time Operating System (RTOS) along with its artificial intelligence (AI) data platform – BlackBerry IVY – running natively on Amazon Elastic Compute Cloud (Amazon EC2) instances, powered by AWS Graviton2 processors at AWS re:Invent 2022 this week.
Read the full story here.
Robot dining staff on call to help care in the community
Robot servers in dining rooms may be the answer to staffing shortages in senior-living communities, according to a new white paper. The report, issued by the Front Porch Center for Innovation and Wellbeing (FPCIW), examines how dining robots enhanced operations and improved the experience for both residents and staff during a 90-day pilot program at two California Front Porch communities. The pilot resulted in positive impacts at both San Francisco Towers in San Francisco and Casa de Mañana in La Jolla, with nearly two out of three residents (65.4 per cent) saying that the robots improved their overall dining experience and over half (51.2 per cent) feeling that the robots allowed the staff servers to spend more quality time with the diners.
Read the full story here.
Accelerate outcomes and cut waste with IT Asset Management
In the past, IT departments were able to control assets within their own domain. But, in a post-pandemic world replete with remote working and subscription-based software, it's arguably never been more difficult to keep track of technology assets. Organisations and IT leaders are therefore paying ever-increasing attention to IT Asset Management (ITAM). As IBM describes, ITAM is the end-to-end tracking and management of IT assets to ensure that each one is properly used, maintained, upgraded and disposed of at the end of its lifecycle.
Read the full story here.
Tech leaders already looking to build back from recession
Almost three-quarters of technology leaders say they have already seen signs of a recession in their business, but 61 per cent think this will have a positive impact on their businesses. Ernst & Young (EY) asked 250 senior business leaders at US technology companies for their perspectives on the economic downturn heading into 2023 to see how they are preparing for a potential recession. The poll uncovered that 74 per cent of business leaders in the technology industry say they are already seeing signs of a recession at work, but they also see opportunities for their organisations.
Read the full story here.
ICANN's Coalition to help build a better Internet for Africa
An alliance of organisations committed to building robust and secure Internet infrastructure in Africa has launched the Coalition for Digital Africa. Led by the Internet Corporation for Assigned Names and Numbers (ICANN), the Coalition will promote innovation to build technical capacity and encourage entrepreneurialism by enabling people to access the Internet using their own languages and scripts. While its official launch occurred yesterday at the 17th annual Internet Governance Forum, the Coalition has already started operations.
Read the full story here.